In the first Early Access version, there are only 5% of all weapons, vehicles, maps, attachments, etc. I will upload new weapons, vehicles, etc. weekly!
This game is developed by one person, please be patient if I am late in any update! hehe
Gamestrilla, will allocate 20% of each sale to humanitarian aid for Ukraine! More information very soon. This is one giveaway per month, and only for subscribers of each month.
Why early access to the major version?
It is very important to me to involve the community in the development!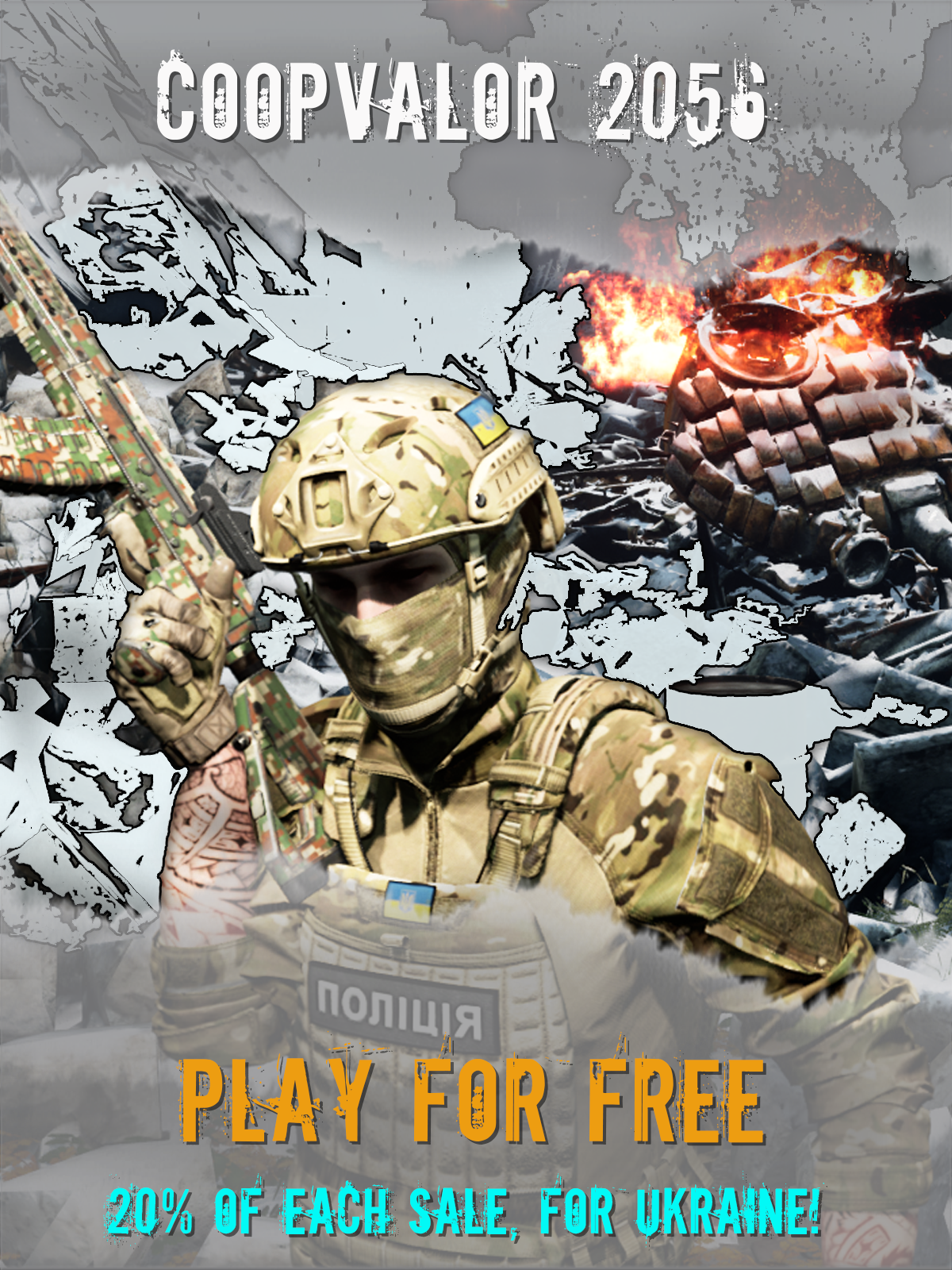 Get involved in decision making!
With Early Access we will test all critical sections before moving forward for a pleasant and professional experience for users.
CoopValor 2056 wants to grow with the users!
During the Early Access stage, I want to make decisions by listening to users to add or remove sections, options, and much more.
Join the Gamestrilla
Creators Program.
Fast and easy! Access your Account, coupons and create your coupons. Share them at your own pace and needs, you are the one who decides how and when!
Take 20% of the purchases of each users.
You decide when you withdraw your money.
Do you want to be informed of everything?